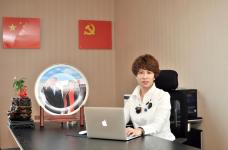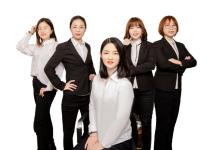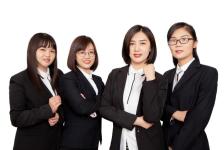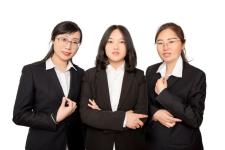 Tangshan Jun Nan Company Limited--the batch of Cross-border e-commerce demonstration enterprises in Hebei province, and the Alibaba KA shop in Tangshan.
We are a large matel company combined international and domestic trade of all categories steel products, hardwares and machine equipments with processing customized, storage, delivery and logistics. We have many departments such as steel international trade division, hardware division, machine equipment international trade division, terminal business division, future business division etc.
The company management focuses on the industry for 25 years, having rich upstream suppliers and channel resources. Tangshan Jun Nan has obvious advantage on the capability of contract fulfillment, risk resistance, supply guarantee and price negotiation.
Company main products: all categories steel products such as GI, PPGI, steel sheet pile, I beam, angle bar, U channel, H beam, pipes, plates, etc.
Hardware such as of all type of Nuts, Bolts,Steel Nails, Screws and Fasteners related items. You will also find a widerange of workshop essentials, tools, electrical etc.
Our equipment includes roof roll forming machine, floor deck roll forming machine, automatic decoiler, shutter door roll forming machine, light keel roll forming machine, purlin machine, leveling and slitting machine, and other related construction equipment.

Grinding Media like Casting Granding Ball and Forged Granding Ball.
Main service market: 83 countries and areas such as Africa, Southeast Asia, South America, Middle East etc. More and more customers prefer to choosing Junnan!
Since 2015, Tangshan Jun Nan responds positively to the national One Belt And One Road strategy, aim to service the countries and customers alongside the route better and higher efficiency.
Tangshan Jun Nan domestic business mainly cooperated with terminal users, construction projects of CPCG and CCCC, and we also participate in bidding for projects. The annual sales quantity reaches to 200,000 tons. Up to now, we have established long-term and win-win partnership with many large steel manufacturers.
Our company has sales department, documents department, purchasing and logistics department, operation department, finance department and customer service department. Every staff in the company has more than 10 years international trade experience. The perfect department configuration ensure Junnan to have professional service, ability of carrying out contracts and resisting risk that may occur during the Execution of contract.
Thank you for your trust and choice, we will provide you with the best service support and help you achieve greater success.Looking forward to more cooperation with new and old friends from all over the world.