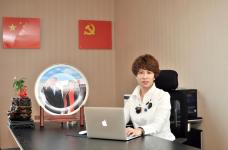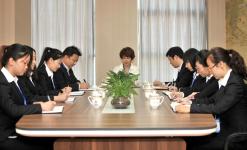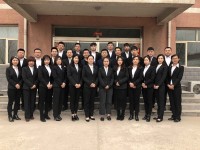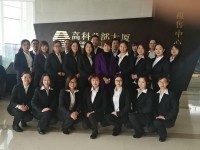 Tangshan Jun Nan Company Limited--the first batch of Cross-border e-commerce demonstration enterprises in Hebei province, and the first Alibaba KA shop in Tangshan.
With registered capital 1 million RMB, we are a large steel company combined international and domestic trade of all categories steel products and hardwares with processing customized, storage, delivery and logistics. We have many direct branch company and department such as steel international trade department, Tianjin hardware division, terminal business division, future business division, oversea Tanzania company etc.
The company management focuses on the industry for 25 years, having rich upstream suppliers and channel resources. Tangshan Jun Nan has obvious advantage on the capability of contract fulfillment, risk resistance, supply guarantee and price negotiation.
Company main products: all categories steel products such as I beam, angle bar, U channel, H beam, rebar, pipes, plates, GI, PPGI etc.
Hardware&building materials such as pliers, wrench, electric power tool, hand-operated tool, cutting tool, drilling tool, welding and cutting, fastening, wire and cable, electric material, lighting and water supply and drainage fittings, plastic fittings, hot water facility etc.
Main service market: 64 countries and areas such as Africa, Southeast Asia, South America, Middle East etc.
Since 2015, Tangshan Jun Nan responds positively to the national One Belt And One Road strategy, and arranged overseas layout in advance to service the countries and customers alongside the route better and higher efficiency. We expand overseas agents, set up overseas warehouse, establish Tanzania overseas branch and other strategies are pushed in an orderly way.
Tangshan Jun Nan domestic business mainly cooperated with terminal users, construction projects of CPCG and CCCC, and we also participate in bidding for projects. The annual sales quantity reaches to 200,000 tons. Up to now, we have established long-term and win-win partnership with many large steel manufacturers.
Tangshan Junnan Trade Co., Ltd. was established on 4th Mar. 2015 with registered capital of 1 million RMB. It is a large-scale steel company integrating international and domestic trade, processing customization, warehousing, distribution and logistics. The management has been engaged in steel industry for more than 25 years, full of experience for managing team and servicing customers, abundant factory resources.

Our company has sales department, documents department, purchasing and logistics department, operation department, finance department and customer service department. Every staff in the company has more than 8 years international trade experience. The perfect department configuration ensure Junnan to have professional service, ability of carrying out contracts and resisting risk that may occur during the Execution of contract.
We are specializing in structural steel, rebar, wire rod, steel pipe, steel sheet pile, HRC, CRC, GI, PPGI, square steel, steel strips and T-shaped bar, galvanized wire, steel nail and other construction steel, mainly exported to Southeast Asia and Middle East market such as South Korea, Vietnam, Thailand, Myanmar, Philippines, Singapore, Jordan, Dubai, Kuwait, South American market and Africa area. We have been exporting steel products to more than 60 countries and regions in the world. More and more customers prefer to choosing Junnan!